The co-operative advantage
7 July 2015
Innovation, co-operation and why sharing business ownership is good for Britain.
The Co-operative Advantage, edited by Ed Mayo, is a blueprint for a future social economy in the UK and draws on research over three years with co-operative business experts, advised by Professor Michael Best, University of Massachusetts Lowell, an internationally recognized authority on sector development.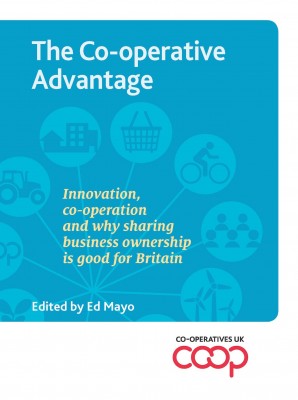 Britain needs to nurture a new approach for economic success. The ingredient proposed for this will be to harness innovation trends that are encouraging a far stronger dose of economic collaboration. This is the co-operative advantage  co-operating in order to compete.
According to leading businesses across Europe, co-operative innovation of this form will account for over a quarter of their total revenues by 2030. The economy is increasingly organized around the creation of knowledge and the use of information. In that context, success comes to those who can engage people and mobilize resources in an agile way, adapting to a changing environment and anticipating emerging needs.
Covering around two thirds of the UK economy, the book identifies current best practice and fifty future innovations that illustrate the benefits to Britain of sharing business ownership.
The e-book is published by New Internationalist on behalf of Co-operatives UK. Click here to purchase a copy.
To order a printed copy of the book please visit the Co-operatives UK website.